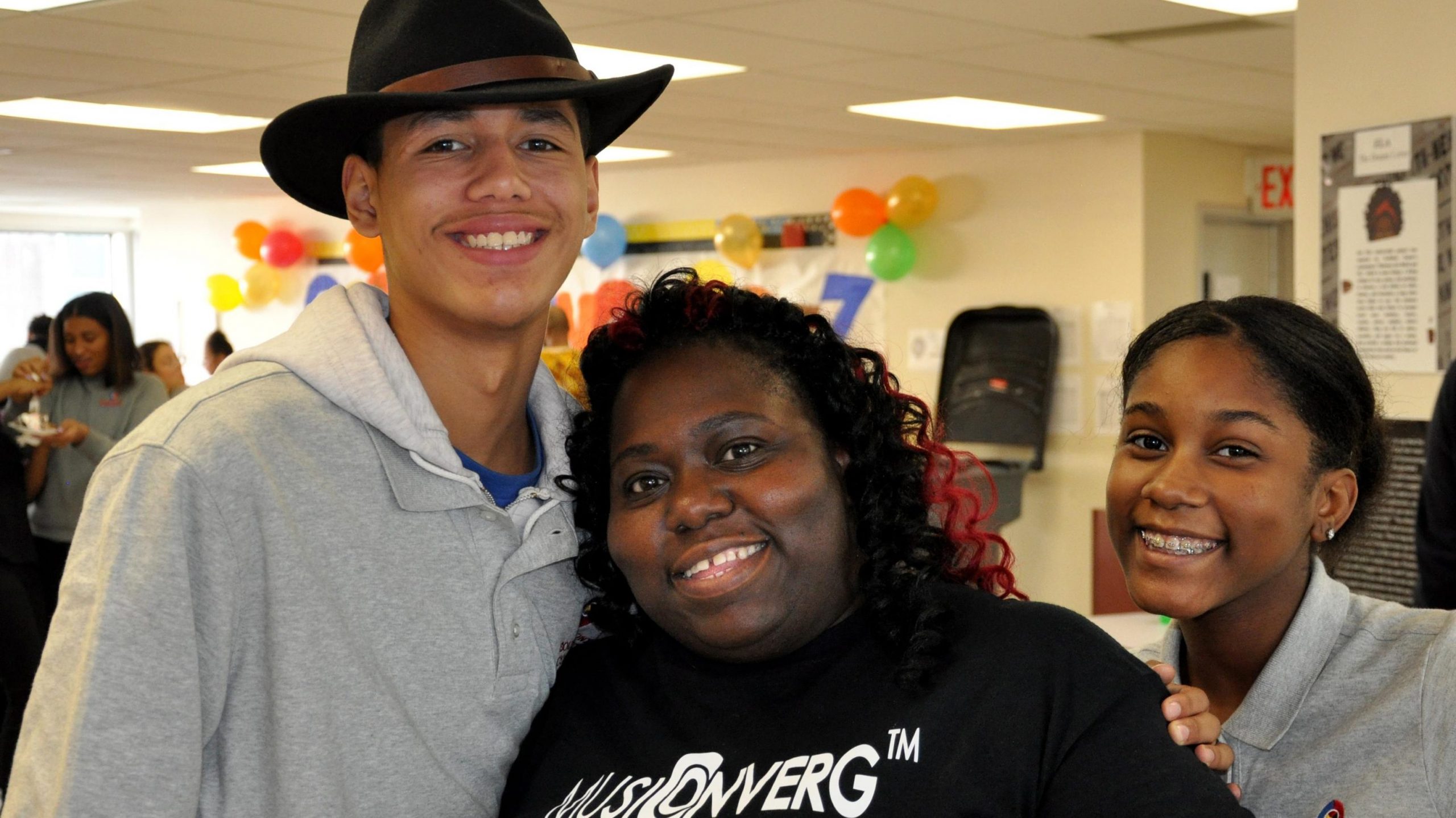 Careers
South Bronx Community Charter High School is always seeking talented staff with demonstrated desire and capacity to:
Job Responsibilities
Innovate with curriculum and pedagogy
We seek to support students in taking ownership of their learning. All staff participate in designing and facilitating highly engaging, rigorous learning experiences with resources and scaffolds that allow students to lead their own learning.
Pioneer through start-up
Founding a new school is difficult and can be exhausting in many ways. Staff must be motivated by the challenge and opportunity to develop and design protocols, processes, tools and ultimately establish a culture for learning among young people and staff.
Practice social justice
Design, facilitate and participate in experiences and conversations that relate to race, gender, class and sexual identity in ways that empower students and foster community.
Fail forward
We try new approaches to achieve breakthrough results. All staff contribute to, and learn from, these experiences.
Lead through uncertainty
In order to achieve dramatically better outcomes for young people, sometimes there is no precedent for the strategies we employ. We need staff that can demonstrate leadership in uncharted waters.
Work in community every day
All learning experiences are interdisciplinary and so staff must be motivated to co-facilitate and co-plan with their colleagues.
Be open to new roles
All staff co-lead group mentoring sessions every week with a small group of students that they support through all four years of high school.
"I am a beacon for those who feel unseen"
Employment Benefits
100% employer-funded short-term disability, long-term disability and life insurance coverage
Short-term disability: Full-time employees are eligible for up to 60% of your weekly salary up to a maximum of $1,000 for a total of 12 weeks.
Long-term disability: Full-time employees are eligible for 60% of your monthly salary up to a maximum of $7,500 for a total of 24 months or until you reach normal social security age
Life insurance coverage: Full-time employees are eligible for term life insurance coverage at one times your annual salary up to a maximum of $100,000
Medical, Dental and Vision Insurances
Medical Insurance: 90% employer-funded medical insurance with the plan of your choice from Oxford/United Healthcare Freedom EPO Platinum 20/40 or Silver 40/70 networks.
Dental and Vision Insurance: 100% employer-funded dental and vision insurance from Guardian
FSA and HRA Plans
Flexible Spending Account: allows full-time employees to contribute pre-tax dollars to pay for unreimbursed medical and/or dependent care expenses
Health Reimbursement Account: linked to our Silver Freedom medical plan SBC provides approximately $4,000 to offset employee qualified medical costs
Pre/Post Tax Transit/Commuter Account
Employees may enroll with via SBC's TransitChek commuter program with pre- and/or post-tax commuter dollars
Other Employee Benefits
SBC Paid Parental Leave (4 weeks maximum)
NYS Paid Family Leave
Individual professional development allowance of $500 in addition to school-wide professional development opportunities
Paid Time Off: personal, sick, and vacation (in accordance with employment type and department)
3% employer match on 403(b) retirement plan with a 5 year vesting period