Our People
LEADERSHIP TEAM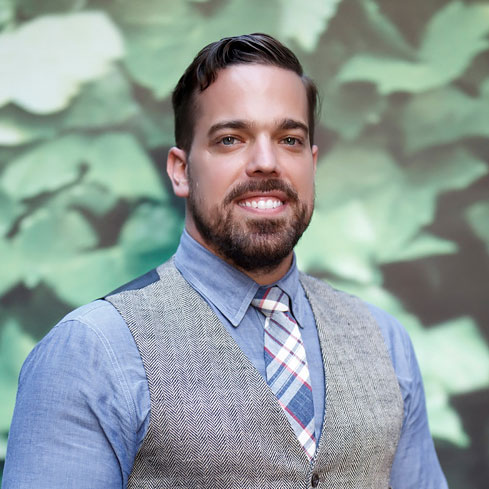 John Clemente
Co-Founder & Executive Director
Before founding South Bronx Community, John was a Director of School Design providing leadership and expertise to EPIC Schools' competency-based academic program. Prior to joining the Expanded Success Initiative School Design Fellowship in 2013, John was the Director of Educational Services at Teaching Matters, a non-profit whose mission is to develop and retain great teachers and measurably increase their ability to give students in urban public schools an excellent education. John led their team of over 35 instructional coaches for six years. He also previously served as an instructional coach and wrote culturally relevant performance-based curriculum for several large scale programs. He was an inaugural member of the New York City Teaching Fellows, teaching middle school in the South Bronx for four years and also served as an AmeriCorps VISTA working with foster teens and adjudicated youth in Paterson, New Jersey. He holds a Masters in Education from Lehman College, a Masters in Media Studies from New School University and a Bachelor of Arts from New York University. On July 1, 2018 John stepped into the role of Executive Director.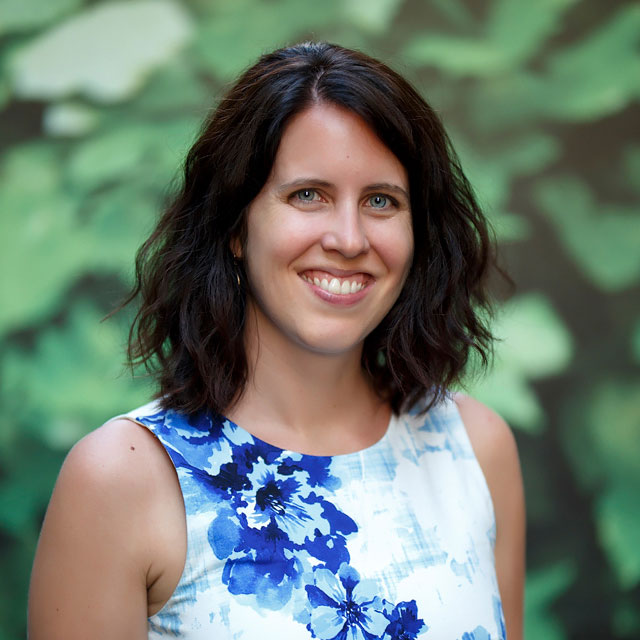 Natalie Ferrell
Co-Founder & Youth Development Director
Previous to being a founding member of South Bronx Community, Natalie was the Director of School Design for the NYC Department of Education, providing leadership and expertise to EPIC Schools', a network of schools designed collaboratively through a fellowship commissioned by the mayor's Young Men's Initiative, around social-emotional learning, youth development supports and systems of improvement. Previously, she served as a Peace Corps volunteer in the Dominican Republic where she worked to build the capacity of a children's advocacy nonprofit around collaborative action research and youth development initiatives. She has also served as a teacher coach and education consultant both in the US and abroad and has published research on the effects of school choice on student wellbeing. Natalie began her career as a bilingual teacher at a middle school for recently arrived immigrants in Washington Heights, New York. Natalie holds a BA in Latin American Studies and a Masters in Public Health from Tulane University, as well as a Masters in Teaching with a focus on ESL and bilingual education.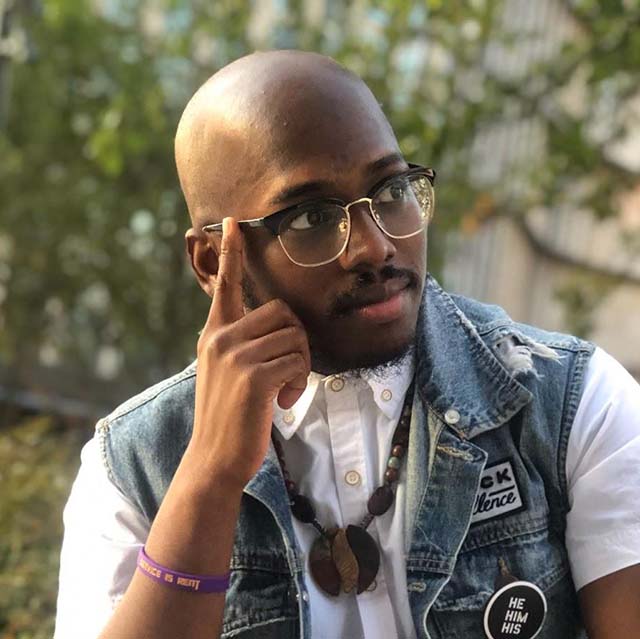 Christipher James Fleming
Associate Director of Competency Based Learning
Before moving to New York City in 2018, Chris-ti-pher (He, Him, and His) served as the Black Male Achievement Coordinator in Minneapolis, Minnesota. He began his teaching journey in 2008 as a Math teacher at LearningWorks @Blake, where he first designed a project based curriculum serving the community he grew up in. Throughout his first couple of years of service to his community, he obtained his Associate Degree in Liberal Arts from Minneapolis Community and Technical College and his Bachelor Degree in Sociology and Psychology from Augsburg College (now known as Augsburg University), served as a founding member of three Children's Defense Fund's (CDF) Freedom Schools in Minneapolis, Mn, Hartford, CT and New Haven, CT, and as the Senior Case Manager at Volunteer of America Youth Drug, Mental Health and Counseling Facility. He also consulted for CDF as an Ella Baker Trainer and sat on the board of the African American Registry believing in the words of Ella Baker, "service is the rent we pay for living." Christipher graduated with his Masters of Public Policy and Educational Leadership from St. Thomas University and his Master of Education from Relay Graduate College of Education. He is a Founding Resident Teacher at South Bronx Community Charter High School for World History and Geography. He currently serves as the Associate Director of Competency Based Learning teaching AP Research World History and Geography. Christipher serves as a HollyHock Fellow at Stanford University and a member of Iota Phi Theta Fraternity, Incorporated.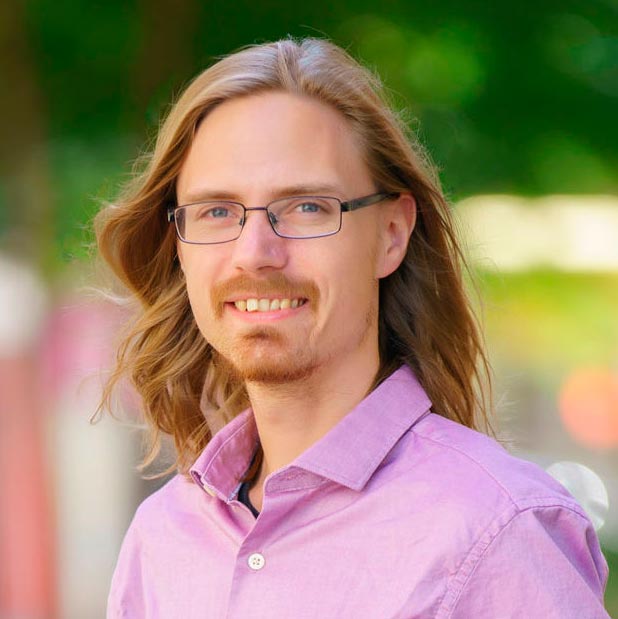 Robert Guyla
Associate Director of Personalized Pathways
Robert Gulya is an experienced special education teacher, serving students in the South Bronx for more than 10 years. Prior to joining SBC, he worked in the South Bronx for six years as a Special Education teacher and has also worked to support new teachers through the New York City Teaching Fellows Program. Rob is currently the Associate Director of Personalized Pathways. In this role he is responsible for ensuring SBC's effectiveness in the area of services for special populations including special education, ENL, and 12+ students. Rob graduated Magna Cum Laude from Rutgers University in New Brunswick, NJ, and received a Masters Degree from Hunter College in Special Education.
Jahdiya Semper
Associate Director of Finance, HR, and Operations
Jahdiya's unique background has equipped her with leadership skills and the ability to successfully work cross-departmentally to manage change initiatives. Jahdiya brings experience as a director in two previous schools to SBC. In her prior role as a Senior Financial Consultant, she was a trusted confidante to many school and educational non-profit leaders. During her tenure with SBC, she has successfully revamped the Operations Team to include structured protocols, experienced personnel, and created pathways for intrapersonal growth for team members. Additionally, she formalized HR systems, including benefit administration and onboarding, and created a safe place for staff and leadership to express concerns and seek solutions. As the Associate Director of Finance, HR, and Operations, it is her mission to provide continued support and solutions that maintain the overall operational success of SBC. She holds a Masters in Business Administration in Financial Services from Metropolitan College and a Bachelor of Arts in Government & Politics from St. John's University.
BOARD OF DIRECTORS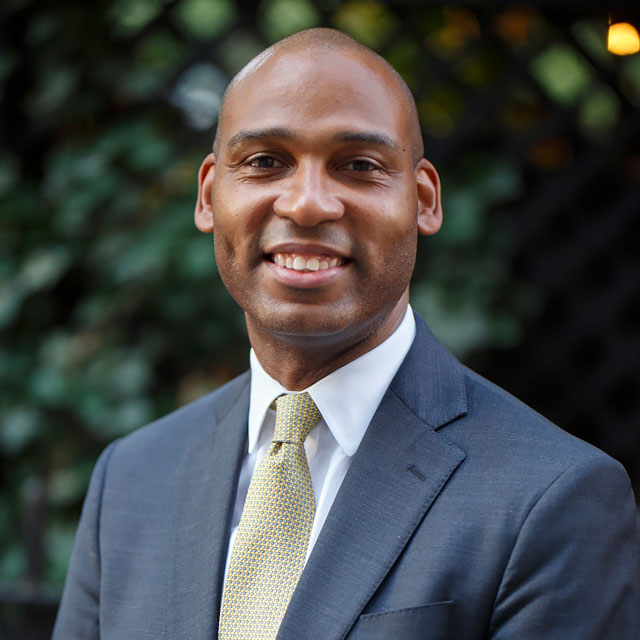 Alvarez Symonette
Alvarez Symonette currently serves as the Head of Business Development for a private investment firm. Previously, he served in a similar capacity at the Continental Grain Corporation, a 200-year old family-owned private company, where he focused on building co-investment structures and syndicates for ultra-high net worth individuals and family offices in the US, Europe and Latin America. Previously, Alvarez worked as Managing Director at Ader Investment Management. Before that, he was a co-Founder of 360 Global Capital and was responsible for managing the firm's institutional relationships. From 1996-2007, Mr. Symonette held various leadership positions in the non-profit and education field including serving as a Managing Director, Teacher Support & Development at Teach for America, Inc., and as the Director of Educational Services at Teaching Matters, Inc. Prior to those roles, Mr. Symonette taught high school history for 5 years. He currently serves on the Board of Directors of the North Star Fund, a 37 year-old non-profit organization, and also serves as a Management Committee member for the New York Hedge Fund Roundtable. Mr. Symonette received his BA from the University of Pennsylvania, and his Masters in Education from Harvard University. He has also completed coursework at the London School of Economics.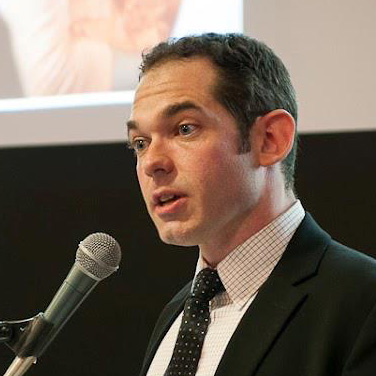 Michael Busch
Michael Busch is Associate Director of the Office of Student Success at the Colin Powell School for Civic and Global Leadership, The City College of New York, where he also teaches in the departments of Political Science and International Studies and the Master's Program in International Relations. In addition to his teaching responsibilities, Michael helps oversee student advisement and academic support services for the college's division of social sciences, manages a portfolio of student fellowship programs, and directs social science undergraduate research at the school. In this capacity, Michael supports outreach to and liaises directly with community based organizations, city, state, and federal government agencies, and elected officials. Previous to his work in higher education, Michael was in the inaugural cohort of the New York City Teaching Fellows program, and taught elementary and middle school in the Bronx and Harlem. He holds a Bachelors of Arts in Liberal Arts from St. John's College and a Master's of Science in Early Childhood Education from Lehman College. He is currently a doctoral candidate in Political Science at the Graduate Center, City University of New York.
Rema Davis
Rema Davis has been the Head of client relations at Atlantic Investment Management, a $1.6 billion value focused equity hedgefund since 2000. Since 2013, Rema has been a mentor with iMentor, program that matches high school students one on one with a college-educated mentor to guide the student through his/her journey to college graduation. Rema has earned her MBA in Finance from NYU (2007) and her Bachelor of Science in Industrial Engineering from the University of Pittsburgh (1999)
Kunjan Mehta
Kunjan has more than 14 years of public accounting experience. Kunjan has directed and managed the performance of financial statement audits, due diligence, internal control reviews, and internal audits. In addition, he is responsible for internal staff training on various audit methodologies and new regulation. Kunjan has served clients in an array of industries including hedge funds, fund of funds, private equity, broker-dealers and asset management companies.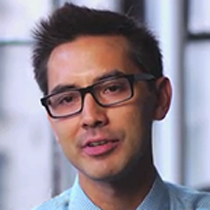 John Duval (Ex Officio)
John Duval is a private consultant working at the intersection of education and workforce development. Currently, his clients include the JPMorgan Chase Foundation, #DegreesNYC – a community-based collective action project aimed at increasing postsecondary access and success young people – and the New York City Department of Education (DOE). Previously, he spent over 10 years at the DOE where he oversaw a range of education innovation initiatives focused on equity, competency-based education, linked learning eco-systems, effective uses of school time, and whole school design. Prior to that, he worked in research and development, overseeing an annual operating budget of approximately $60M in local, federal, and private funds. He also managed longitudinal research efforts to assess the return on investment for the Multiple Pathways and CTE portfolios and led policy development in the areas of finance and accountability. He came to education after working as a job coach for adults recovering from mental illness in the Bronx and central Brooklyn. John holds a BA from the University of Virginia and a MPA from Columbia University.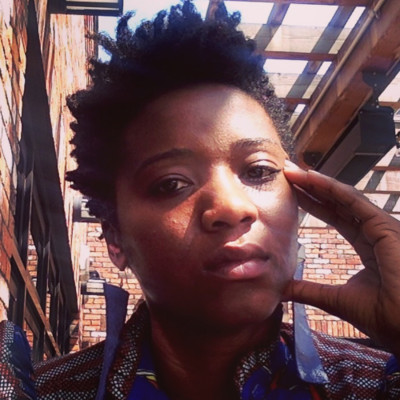 Patrice Fenton
Dr. Fenton's work is focused on the intersection of equity, culturally responsive research and social impact. She is currently the founder and Chief Thought Partner at The Fenton Collective, a firm centered on supporting change management efforts for education and arts based organizations. She previously served as the director of Leader Support and Development at Education Leaders of Color (EdLoC), where she Led EdLoC's efforts to identify learning and developmental needs for 300+ leaders of color across the nation with the aim of increasing leader effectiveness. She has also served as associate Director for the NYC Men Teach Program at the City University of New York. She began her career as a special education teacher in Brooklyn, where she was born and raised.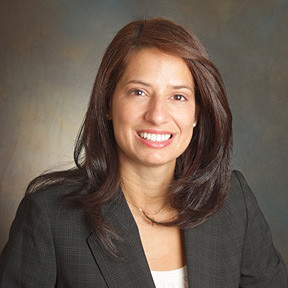 Mayling Blanco
Mayling represents corporations and individuals in white collar defense, government investigations, and commercial litigation matters, notably concentrating her practice on the Foreign Corrupt Practices Act and corporate fraud, as well as matters implicating criminal tax exposure. She has conducted domestic and international, multi-jurisdictional investigations for clients with ventures in Latin America, Asia, and Europe, and has represented her clients before the U.S. Department of Justice's Criminal, Civil, and Tax Divisions. She also advises corporations and financial institutions in connection with corporate governance and compliance matters. In litigation, Mayling has experience before various Federal District Courts, U.S. Tax Court, the Superior Court of New Jersey, the New Jersey Appellate Division, and the New Jersey Supreme Court, defending clients in white collar, tax, commercial, employment, and constitutional matters. She is a member of the Seton Hall Alumni Council, the Firm's Diversity Committee, and active with the Hispanic National Bar Association and the New Jersey Hispanic Bar Association.
STAFF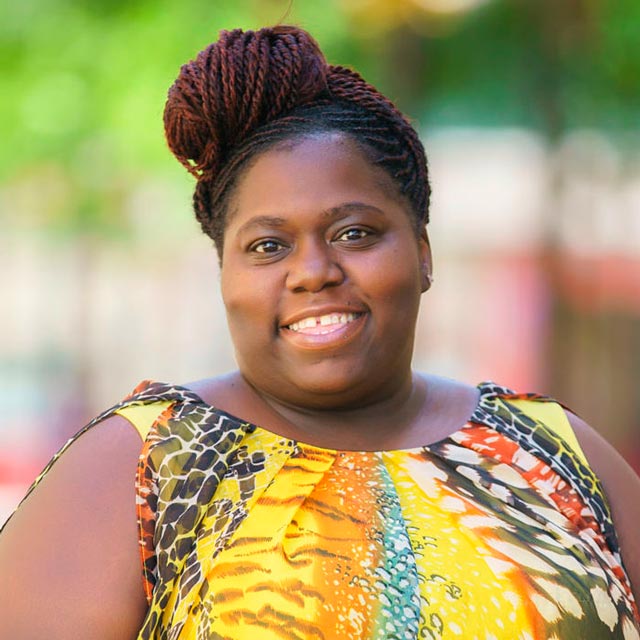 Gaylene Alexis
Prior to becoming a Learning Coach at South Bronx Community Charter High School, Gaylene served as an 8th grade Paraprofessional for English Language Arts and Math. She has also served as an After-School Multicultural Dance Activity Specialist, and a Mentor for an all girls Mentorship program. She has worked with students in the South Bronx and Harlem for over 15 years. She earned her Master's of Education in Curriculum and Instruction with a Minor in Inclusive Classroom (SPED) from Concordia University-Portland, Oregon. She holds her BS in Sociology from CUNY City College.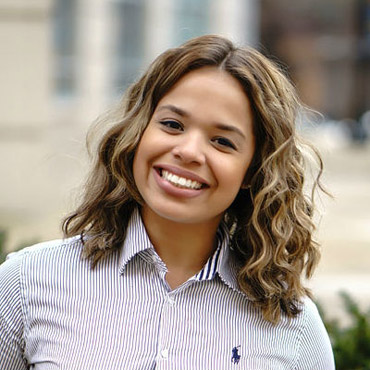 Cathleen Collazo
Cathleen Collazo is a Youth Development Specialist in Counseling and Trauma at South Bronx Community Charter High School. She previously worked as a Licensed Mental Health Counselor and Therapist providing support and case management to children and adolescents. She graduated from City University of New York Baruch College with a BS in Psychology and a minor in Black and Latino Studies. She also holds an MA in Mental Health Counseling.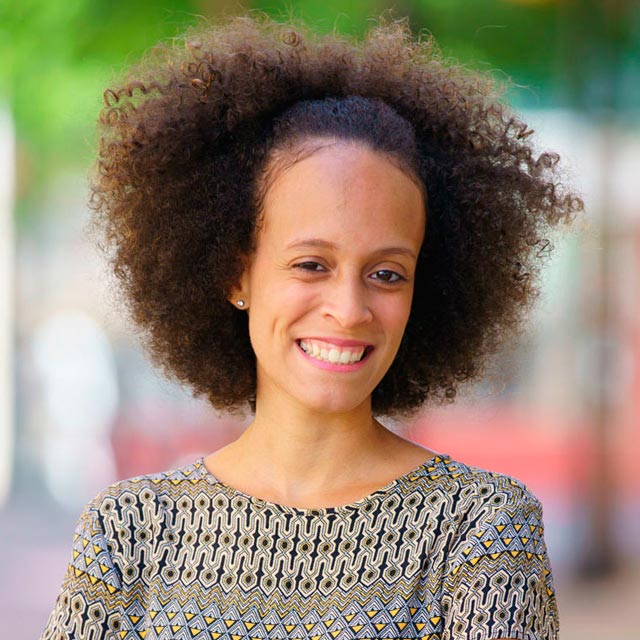 Asia Cruz
Asia Cruz is a Founding Learning Coach at South Bronx Community Charter High School. She previously served as an AmeriCorps Team Leader overseeing mentoring and tutoring supports for students. She graduated with a BA in Psychology and a minor in Education, from Wheaton College.
asia.cruz@southbronxcommunity.org
Christopher DeLa Cruz
Christopher DeLa Cruz is a Founding Learning Coach at South Bronx Community Charter High School. He is a teaching artist, actor, and producer. He earned his BA in Literacy Studies with a minor in Education Studies from Middlebury College. He also holds a MA in Secondary English Education from NYU Steinhardt School of Culture, Education and Human Development.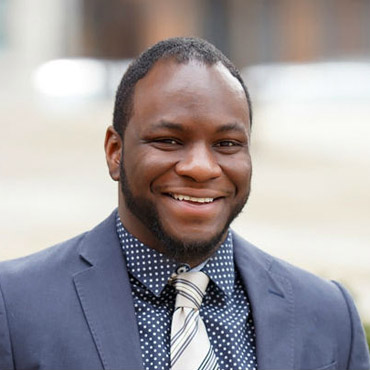 Travis Delancey-Goodman
Travis Delancey-Goodman is a Founding Learning Coach at South Bronx Community Charter High School. He previously worked as a Learning Coach and youth development specialist overseeing advising and recreational programs for students. He earned his AA in Liberal Arts from Borough of Manhattan Community College and is currently pursuing his BA in Education from Boricua College.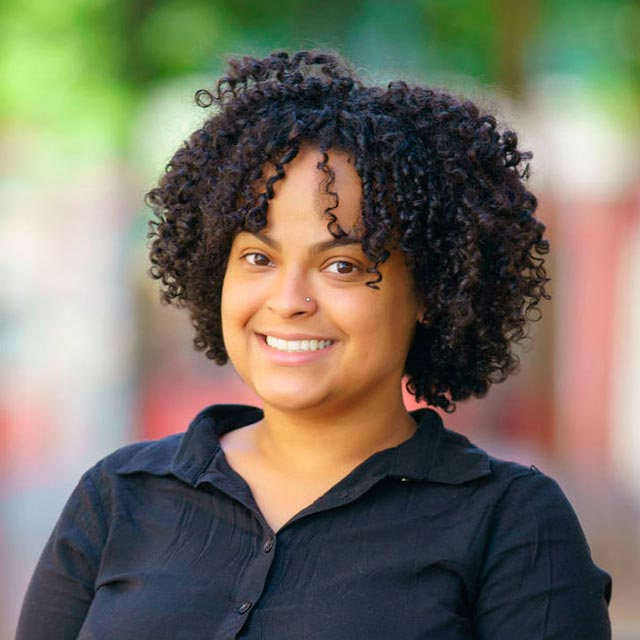 Priscilla Inoa
Priscilla Inoa is the 10th grade Math Teacher at South Bronx Community Charter High School. She previously worked as a Special Education teacher, teaching math and science to high school age students. She graduated from Wesleyan University with a BA in Psychology and she holds a Master in the Art of Teaching.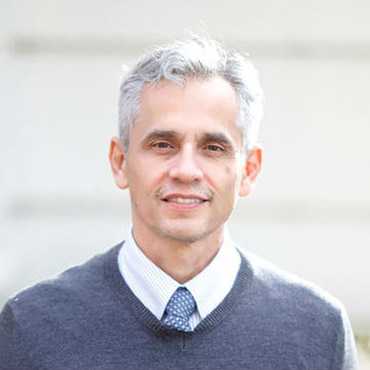 Roderick Lopez
Roderick Lopez is the Founding Science Teacher at South Bronx Community Charter High School. He previously worked as a STEM educator both in New York CIty and Los Angeles Unified School District. He received a BA in Biology from California State University and has completed preclinical coursework at Albert Einstein College of Medicine.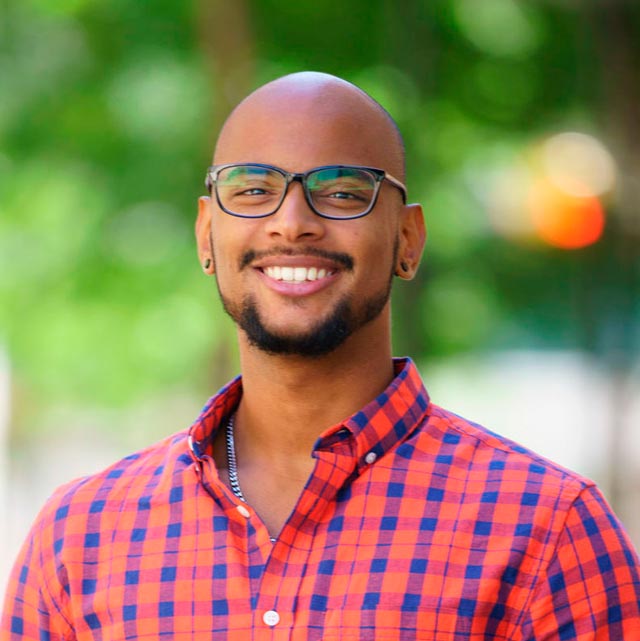 Ferne Nunez
Ferne is a Learning Coach at South Bronx Community Charter High School. He previously worked as a school paraprofessional providing academic assistance and curriculum support and serving as an academic enrichment group leader, and fitness and sports activity specialist. He was also the coach for the girls junior high school basketball and boys flag football team. He earned a B.A in Fire and Emergency Management and minor in Health & Physical Education from John Jay College of Criminal Justice.