The SBC Model
With a focus on preparing students for success in college, career, community and life, South Bronx Community Charter High School design solutions to everyday problems. They build community and develop confidence in their roles as young leaders.
INSTRUCTIONAL MODEL
South Bronx Community Charter High School is a competency-based school. We organize all of our teaching and learning around a core set of skills, mindsets and abilities that students must master in order to be graduated. Our students are assessed and advanced based on what they are able to demonstrate. We expect and support all of our students to achieve at high levels.
Our classes are organized into four categories: studios, selectives, targeted support and CORE:
Studios
Interdisciplinary classes that cover math, science, English Language Arts, and social studies content.
Selectives
Choice-based art, movement, and special interest classes.
Targeted Support
Daily tutoring and enrichment classes.
CORE
Advising, group mentoring, and college and career exploration classes.
SBC student also participate in brotherhood and sisterhood groups as part of our weekly Rite of Passage program that supports identity development and the formation of positive peer relationships.
"Cultivating trust is vitally important to student success"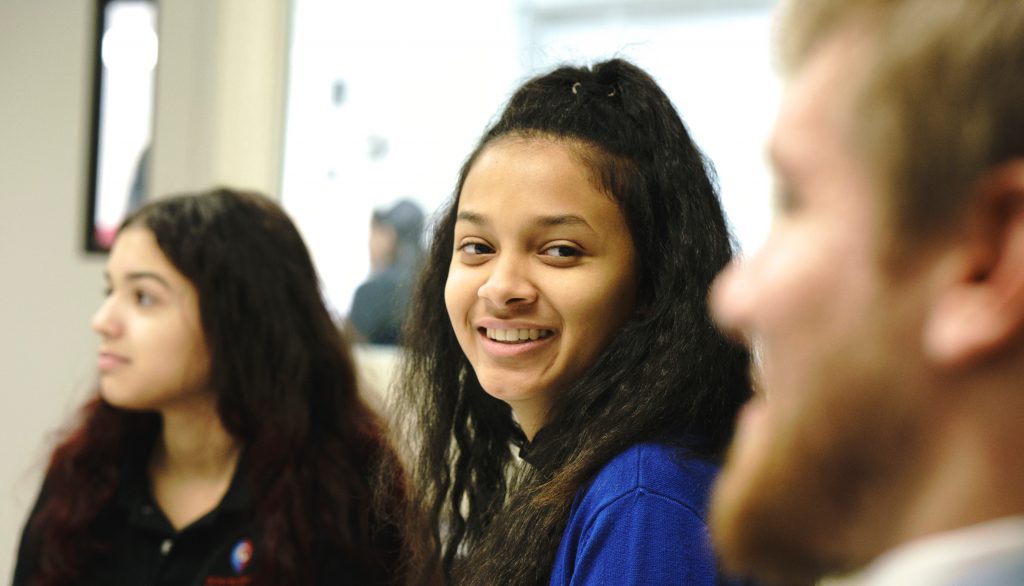 100%
of our seniors get accepted to college including elite universities like NYU, Smith College, SUNY Binghamton, Howard University, Syracuse University, and more.
90%
Our signature Summer Bridge program, featured by KQED's Mind/Shift, which helps our students feel a deep sense of belonging, contributes to our strong attendance rates, averaging over 90%.
96%
of students say that students rarely or never harass, bully, or intimidate each other because of their race, religion, ethnicity, national origin, citizenship/immigration status, gender, gender identity, gender expression, or sexual orientation at SBC.
78%
of Special Education students at SBC exceeded the state average on the ELA Regents exam, as compared to 61% state-wide.
Core Values
EMPOWERMENT
Students make important decisions about the direction of their learning and their lives. At SBC, we listen to our young people and, instead of prescribing paths, we present options, and teach pertaining to leadership and choice.