Enroll
Our lottery was completed on April 14, 2020 at 10AM EST. If you were unable to attend, click here to watch the recorded version.
Parents of current 8th and 9th graders can apply for admission to South Bronx Community Charter High School. If you are interested in submitting an application to SBC for the 2020-2021 school year, please email our Admissions Team at admissions@southbronxcommunity.org and a team member will reach out to you with next steps.
SBC LOTTERY
ELIGIBILITY
Any eligible application that is submitted is automatically part of South Bronx Community's Admissions Lottery – no additional action is needed beyond submission of a complete application. The South Bronx Community Charter High School Admissions Lottery will take place on April 14. Prospective SBC families and students do not have to attend the Admissions Lottery since results will not be immediately available, but they are free to attend if they wish.
The Lottery is completely random with select preferences built in. Lottery preferences are provided for:
Siblings of current or accepted students.
Applicants who reside within the Bronx Community School District (CSD) 7
NOTIFICATION
Anyone applying by April 10 will receive notification of lottery results by mail, email, and/or phone call by end of April. If your child is not initially selected via the lottery system for immediate admission to South Bronx Community, they will be placed on our waitlist. As we attempt to enroll those who were selected, we may need to draw from our waitlist to fill seats left vacant by those who might have moved or had other circumstances that prevent them enrolling in South Bronx Community. Those decisions will be communicated via mail, email, and/or phone call. The ful results of the Admissions Lottery will be available on South Bronx Community's website in late April. There are two possible outcomes from the lottery – acceptance or placement on the waitlist. No one is rejected for any reason.
ACCEPTANCE
If you are granted a seat based on your random lottery number, you will receive information about how to enroll your child. During this process, you will need to confirm or provide key information that will allow South Bronx Community to properly serve you and your child. We will also inform you of any orientations and summer sessions at this time.
WAITLIST
If your child is not accepted during the initial lottery (as determined by their random lottery number), or if you apply after the April 10th deadline, they will be placed on our waitlist. We will provide as much information as possible on the likelihood of your child receiving a seat. We expect that some children will be accepted off the waitlist. We update the waitlist regularly and will notify you if your child becomes accepted.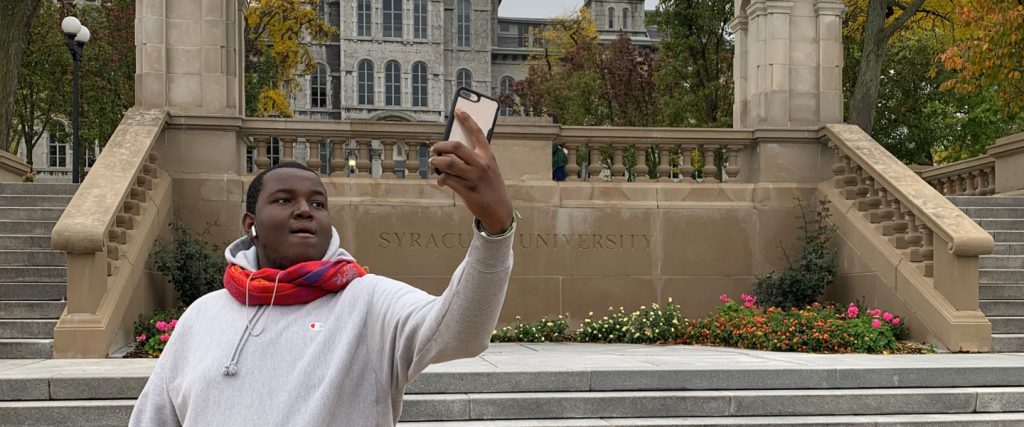 "I do this work because it truly brings me joy, love, and positivity."
Michael Santana, 10th Grade Learning Coach